Chapter 1: Dragon Tea Party, illustrated children's story
The Dragon Tea Party is a short illustrated story we made for our son's fifth birthday.
Here in Belgium it's traditional for kids to hand out gifts to their classmates on their birthday. usually this is candy, but the teachers try to discourage that, so we made this book instead. We had it printed out and gave a copy to every kid in his class.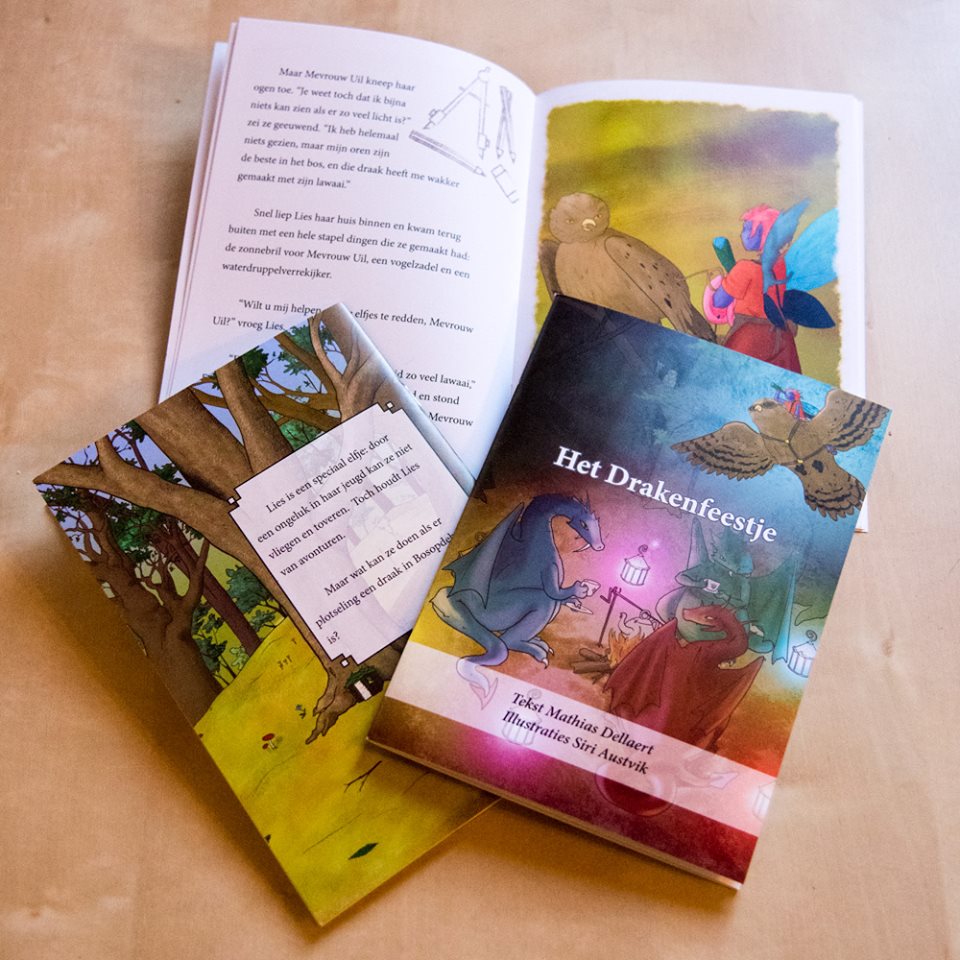 For those of you wanting to print a version yourselves, here's some pdf versions. The "booklet" versions are probably the easiest to print yourselves. For those, simply print the odd pages on one side and the even pages on the other side (so Page 2 is on the back of Page 1). Make sure you orient the paper correctly in your printer.
English
(These are in international (UK) english. We don't currently have a US english version, but if you want one, let us know in comments and maybe we can do something).
- Full resolution with bleed (22 Mb)
- Booklet A4 (6.5 Mb)
- Booklet letter (6.5 Mb)
- Web (5 Mb)
Dutch
- Full resolution with bleed (22 Mb)
- Booklet A4 (6.5 Mb)
- Web (5 Mb)

Dragon Tea Party