Chasing the Susnet high res panels
High resolution versions of some of the earlier comic panels.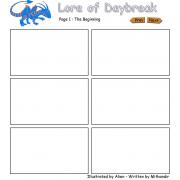 First Chasing the Sunset design
Wow .... I recently recovered an old hard drive and found this .... It\'s the original concept of a page layout for what would eventually become chasing the sunset. We were going to call it Lore of Daybreak then, and at this point all we had was the bl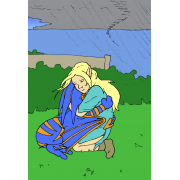 Friend's embrace
Due to popular request, frame 5 from
this comic
.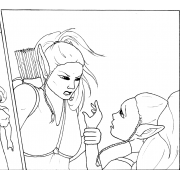 Anger management
Ayne getting angry again. Blowup from frame 6 of comic
151
.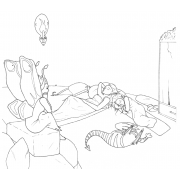 Sleeping in the tower
A lot of detail in this one, frame one from
this comic
.
Girl with cat
Detail from frame 2 of
comic 17
. An elven girl named Elai wanst to give her cat Imia to Leaf so Myhrad has somebody to play with on the trip. Aren't they cute?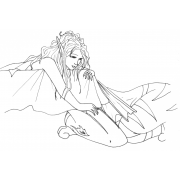 Waking the dragon
Frame 2 of
comic 16
. First panel to be voted onto the artwork page (and it deserves it).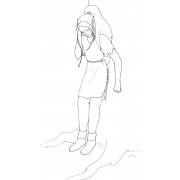 Complicated
I just had to cut way too much of this lovely image to fit it
in the comic
, so here it is on the artwork page.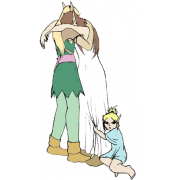 Bad news
Colored but Non-shaded version of the first image of
this comic
. This was one of the first images drawn for the comic.
Bare essentials
Leaf packing the 'bare essentials' for his trip. Image from
this comic
.
The death bed of leaf's mother
Image from
this comic
. Elves mourn the passing of Leaf's mother. Look at the detail in the flowers !!